An Impossible Choice was created by inewsource and its team of reporters.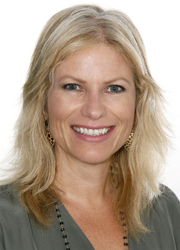 Joanne Faryon is an investigative reporter and producer at inewsource. She brings to "An Impossible Choice" more than 20 years of award-winning experience in print, radio and video journalism in Canada and the U.S.
Faryon first heard the term "vent farm" in early 2013. She was working on a series about hospice care when a source mentioned special nursing home units where everyone is on life support. This year, she began what would become an eight-month project, documenting life on a subacute unit, recording experiences of residents' families and following the money that pays for the care.
Faryon's forte is government accountability and social issues. She was the first journalist to report on the number of immunized people getting sick with whooping cough during the 2010 California epidemic. Her reporting raised questions about the efficacy of the vaccine and was later validated by scientific groups. Faryon went inside three California prisons to document how sentencing laws had contributed to an aging, sick, and expensive prison population. Her documentary, Life in Prison: The Cost of Punishment, has been viewed more than one million times on YouTube. Faryon broke uncharted ground in an investigation of a little-known California tax called Mello-Roos, and discovered homeowners were overcharged thousands of dollars on their yearly tax bills.
Faryon's awards include the Walter Cronkite Award for Excellence in Journalism, two national and three regional Edward R. Murrow awards for investigative reporting and hard news, a Golden Mike for investigative reporting, two emmys, and San Diego SPJ awards and San Diego Press Club best of show awards.
---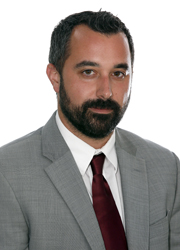 Brad Racino is an investigative reporter, videographer, editor and web designer at inewsource. For An Impossible Choice, Racino teamed up with Faryon to produce an immersive and highly-visual experience for readers and viewers.
Using DSLR cameras and small microphones over several weeks inside the subacute unit, Racino captured life in a world few knew existed — let alone experienced. Racino edited the video vignettes for "An Impossible Choice" and the 10-minute mini documentary that aired on PBS' Newshour.
He also designed and created the Impossible Choice website.
In their first major partnership, Racino and Faryon worked on the award-winning series, "When Does End of Life Begin?" in 2013. They examined hospice care and the closure of the nationally known San Diego Hospice amid a Medicare fraud investigation.
As a reporter, Racino has covered both local and national issues ranging from imported food safety and international maritime commerce to local politics and transportation. His most recent investigation centered around a beleaguered transportation agency in San Diego. The investigation won the prestigious 2013 IRE award, as well as the Sol Price Award for Responsible Journalism.
---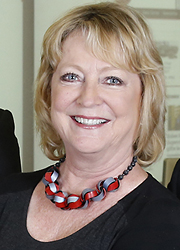 Lorie Hearn is the executive director and editor of inewsource, which she founded in the summer of 2009 following a reporting and editing career in newspapers.
Hearn worked closely with Faryon and Racino in shaping "An Impossible Choice." She made this project a priority as soon as Faryon presented the topic. It was a significant, taboo untold story, yet one that virtually everyone would experience in the course of their life or the life of a loved one.
inewsource was founded to tell stories that take time to get right. "An Impossible Choice" was that kind of tough but important story. The nine-month investment in data acquisition and analysis, research, interviews, writing, editing, fact-checking and presentation is rare in today's media landscape.
inewsource was borne of the radical downsizing of traditional media across the country and locally. Hearn was senior editor for metro and investigations before she founded inewsource. Her career spanned reporting and editing on both coasts, always focused on in-depth and accountability journalism.
For more detailed information about the inewsource staff, please head to our staff page.